What we do
We're an award-winning printing firm, celebrating 45 years of helping our customers to perform even better!
We're a family firm now in its second generation, proud to be serving customers across the UK from our base in Leeds. People who come to work for us just don't ever seem to leave… so not only must we be a great place to work, but we all live and breathe print.
We love printing for people: no job is ever too big, too small or too complicated. Whether you're a freelance gardener wanting 250 business cards or a huge retailer needing millions of print items, please call us first.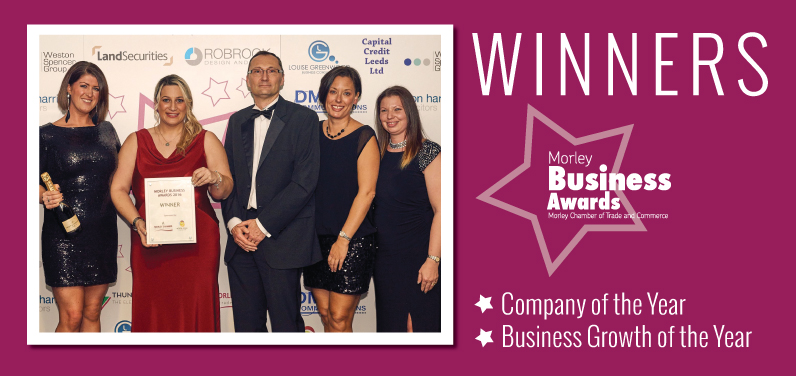 A great business
Maybe it's because we're a family business, but people do seem to like the way we do things. We won 2 Morley Business Awards in 2016:
Business Growth of the Year.
We're at the country's crossroads
We're in Morley, South Leeds, in West Yorkshire, close to where the M62 crosses the M1. So it's very easy for us to get your print on its way as fast as possible – or for you to come in for a press pass.
It's our job to make yours easier
This means we're faster, more convenient and more efficient: you don't need to shunt your work about between different suppliers (which can be where things start to go wrong)

With us, you get outstanding, bend-over-backwards service and brilliant prices – it's never one or the other (you even get fabulous service with our value promotional print)

If you need something so specialist that even we can't do it for you, we won't leave you hanging – we'll find someone who can, and manage it all for you

We're rather obsessive about quality control, so you don't have to be.