Our clients
Our customers range from one-man-bands and start-ups to some really big businesses. Here are some you may have heard of! And don't forget to check out our testimonials to see what they think.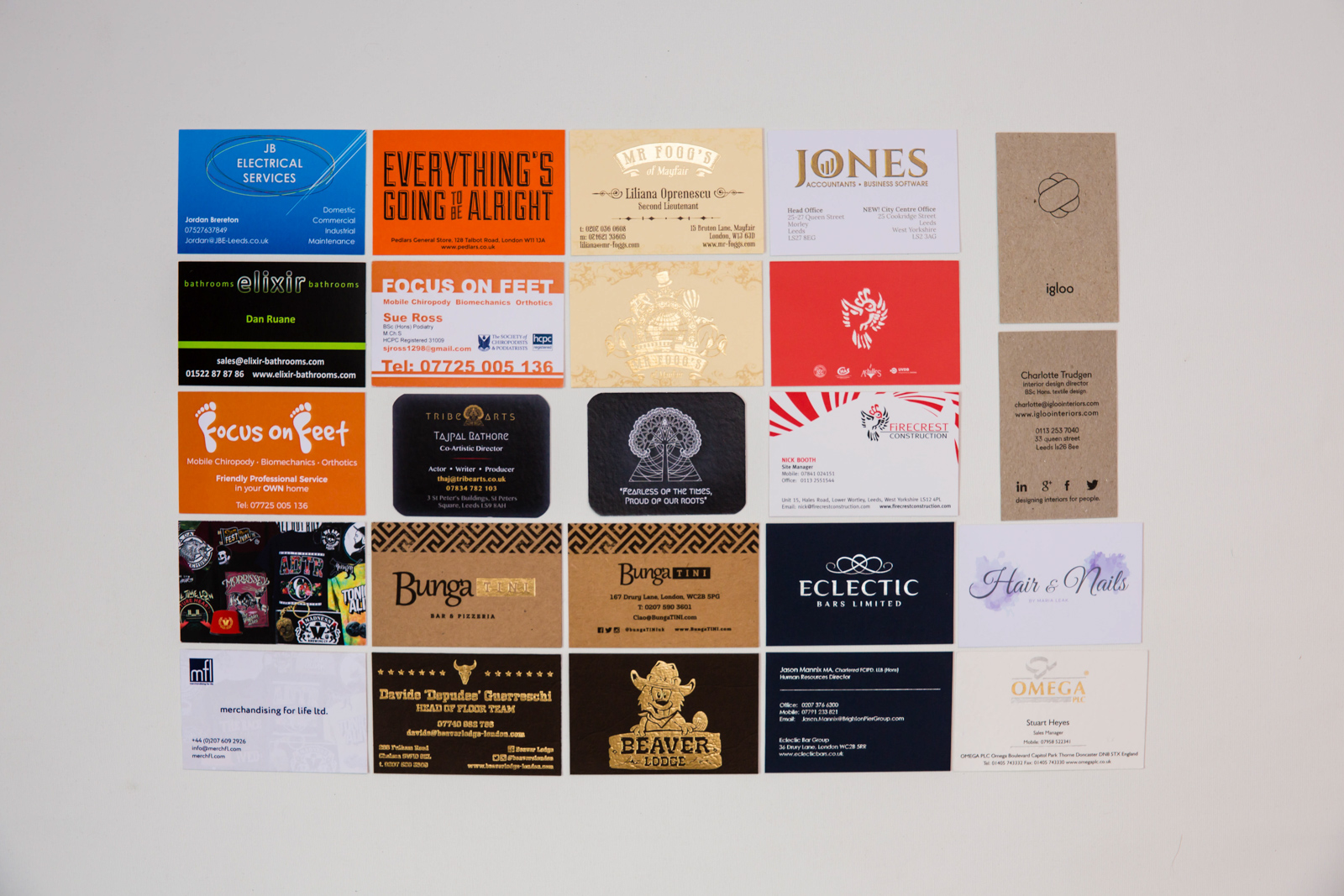 Culture, clubs, & events
West Yorkshire Playhouse
Northern Stage
Northern Ballet Theatre
Leeds Grand Theatre
Sheffield Theatres
Richmond Theatre
Leeds City Varieties
Federation
Chibuku
Kala Sangam
Bradford City of Film
Morley Amateur Operatic Society (MAOS)
Guiseley Amateur Operatic Society (GAOS
Leeds Youth Opera
Carlinghow Theatre Company
LIDOS
Mick Perrin Worldwide
Chris Beaumont Dance
Batley Amateur Operatic Society (BAOS)
Phoenix Dance Theatre
Contact Theatre
Tutti Frutti Productions
Morley Cricket Club
Morley RFC.
Festivals
Cocoon in the Park
Evolution Productions
Mint Festival
Big Tribute Festival
Morley Arts Festival
Hong Kong Arts Festival
One Love Festival
Made In Leeds Festival
Beacons Festival
Leeds Film Festival.
Retail & wholesale
Go Outdoors Ltd
United Carpets
Vintage Cashcow
Beamfeature
Sambro International.
Universities & schools
Anglia Ruskin University Students' Union
Leeds University Students' Union
Leeds Trinity University
Leeds Becket University Students' Union
Northumbria University Students' Union
New College of the Humanities, London
Aberystwyth University Students' Union
Morley Academy
Gorse Academy Trust
Bradford University Students' Union
Central Lancashire University Students' Union
Derby University Students' Union
Ninelands Primary School
Brinsworth Academy
Materialize
Manchester Student Homes
Manchester University Students' Union
Manchester Metropolitan University Students' Union
York University Students' Union
Teesside University Students' Union.
Furniture manufacturing
Fabb Sofas
Gower Furniture (kitchens & bathrooms)
Cavalier Marketing (bathrooms)
Omega plc (kitchens)
Phoenix Whirlpools (bathrooms)
Hytal Kitchens & Bathrooms.
Local authorities
Kirklees Council
Leeds City Council
Horsforth Town Council
Bradford City Council
Morley Town Council
Gildersome Parish Council
Ramsgate Town Council.
Bars & restaurantss
Albert Schloss
Bar Fibre
Eclectic Bar Group
Embargo Republica
Lola Lo
Albert Hall
Inception Group
Rosie's Diner
We Are Bar Group
Zecol Thomas
The Brotherhood of Pursuits and Pastimes
Headrow House
Mr Foggs
Bunga Bunga
Cucina Cafe Bar & Restaurant
The Tetley.
Miscellaneous
Black Pearl Claims (insurance)
Dolce
Hisense (electronics)
Joe G's Fitness Centre
Madison Hosiery
Magpie Communications
Mazar's Accountants
Message Trust
Mister Maker.