Promotional print
Need to get your message over hard & fast?
We'll take care of all of your promotional print, no matter how simple or complex – from leaflets and flyers to postcards, posters, tickets, and retail POS. Don't forget we also do stickers, labels and vinyl banners! We can even design it all for you, which is faster and ensures no-hassle, print-ready artwork. And we offer fast turnaround with flexible delivery options.
Perhaps you're having a sale, running an event, or doing a door-to-door leaflet drop… maybe you're running a poster campaign or handing out flyers in the street. Whatever your promotional print needs, we do fast, inexpensive print – supported by fantastic customer service.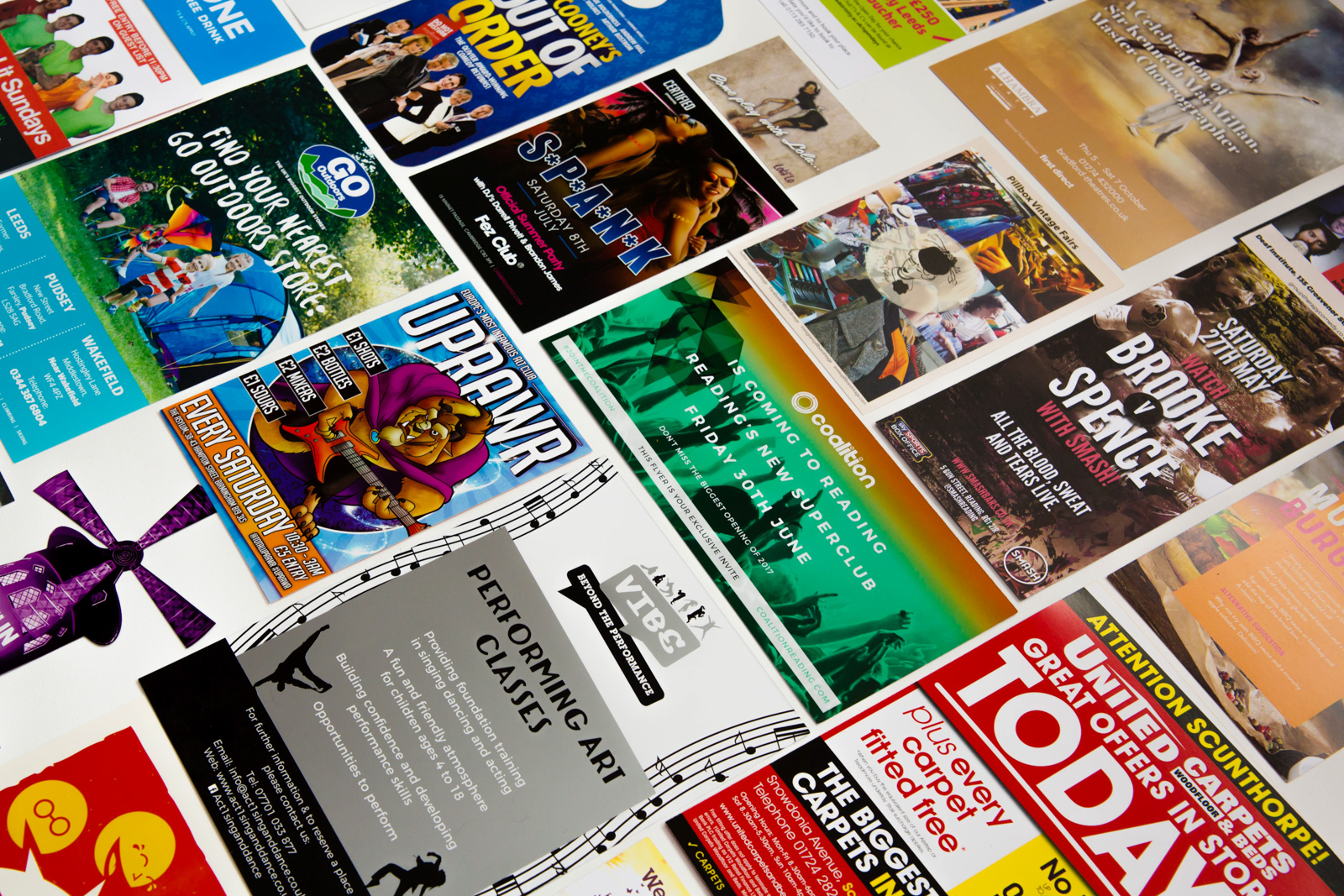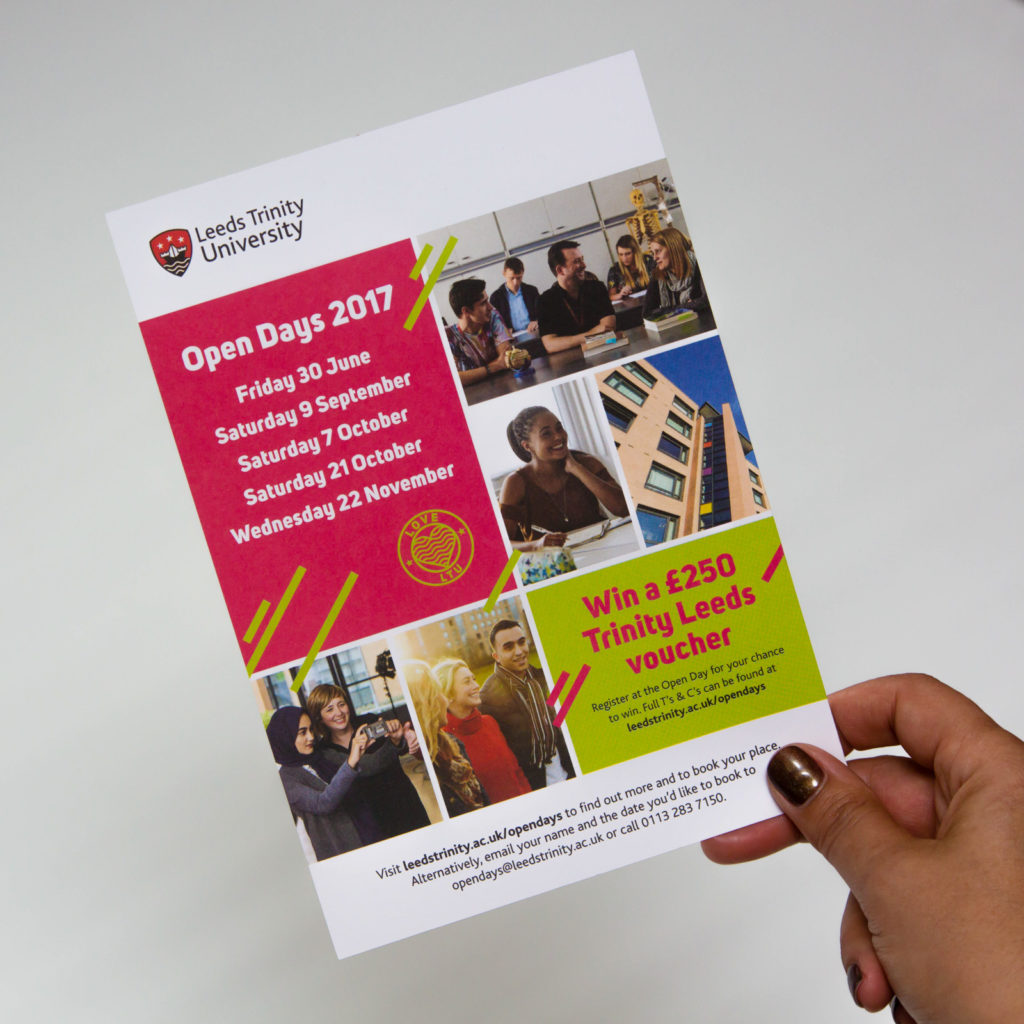 Flyers & leaflets
We specialise in batching multiple 4-colour flyers on large sheets, which makes us extremely competitive on price – it's proven a big hit with entertainment venues, students unions, bars, nightclubs and festivals. If you can't fit all of your information on two sides, don't forget we do folded flyers, too!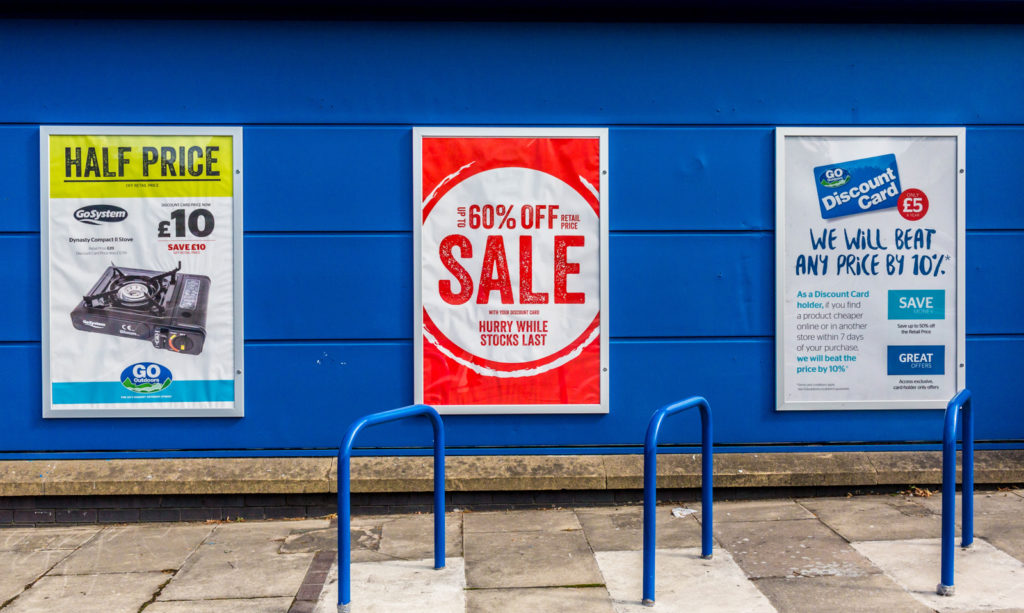 Posters
We print any kind of poster – from digitally printed one-offs to runs of thousands of posters, and from large formats to A4 or any standard or bespoke size you like. Whether you need a poster for a national billboard promotion or a charity table-top sale, talk to us first.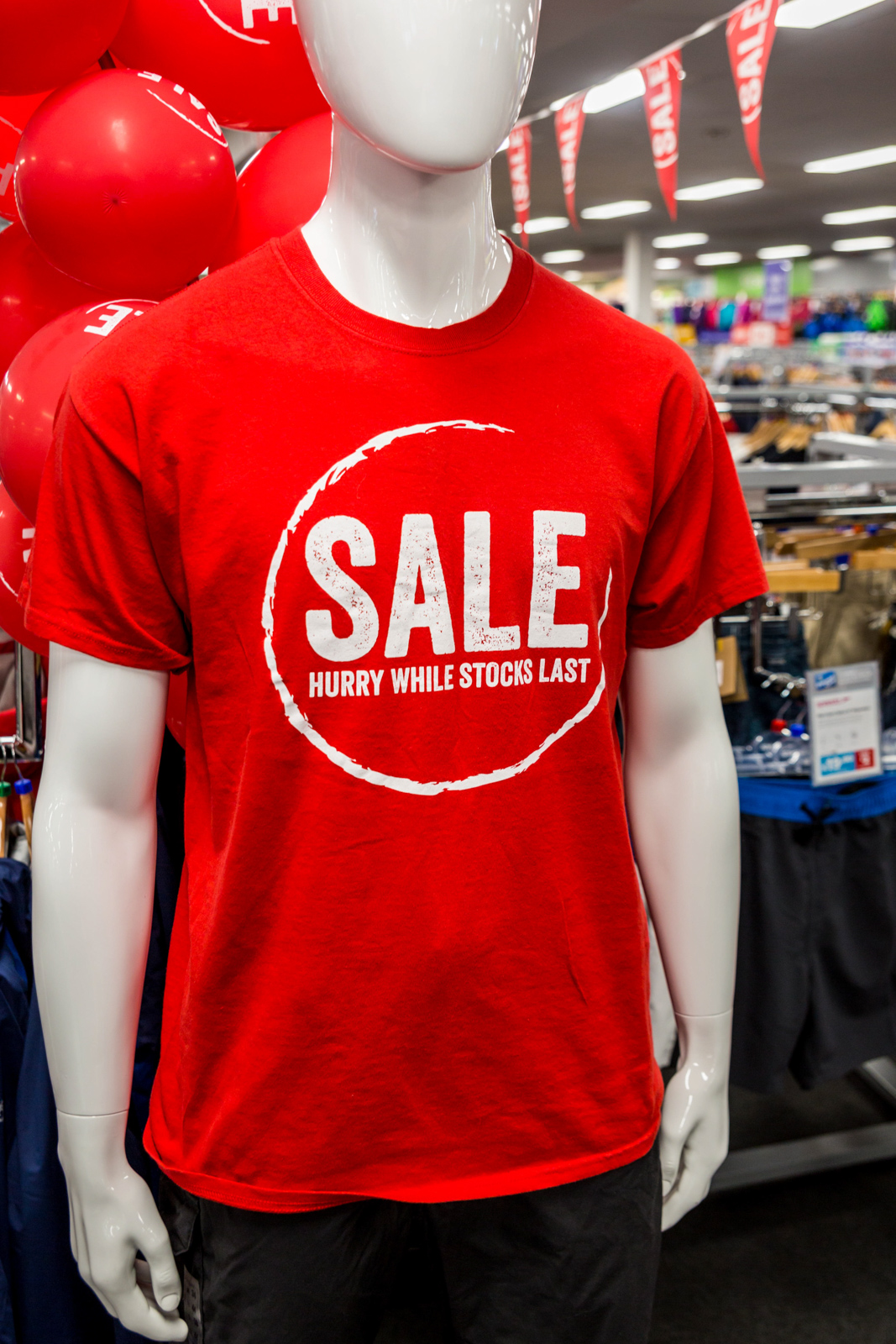 Retail point-of sales (POS)
There's simply nothing we haven't printed for retail businesses large and small, national and local. Our POS print includes swing tickets, shelf-edge strips, price points, table-talkers and posters – any size, any finish, any quantity!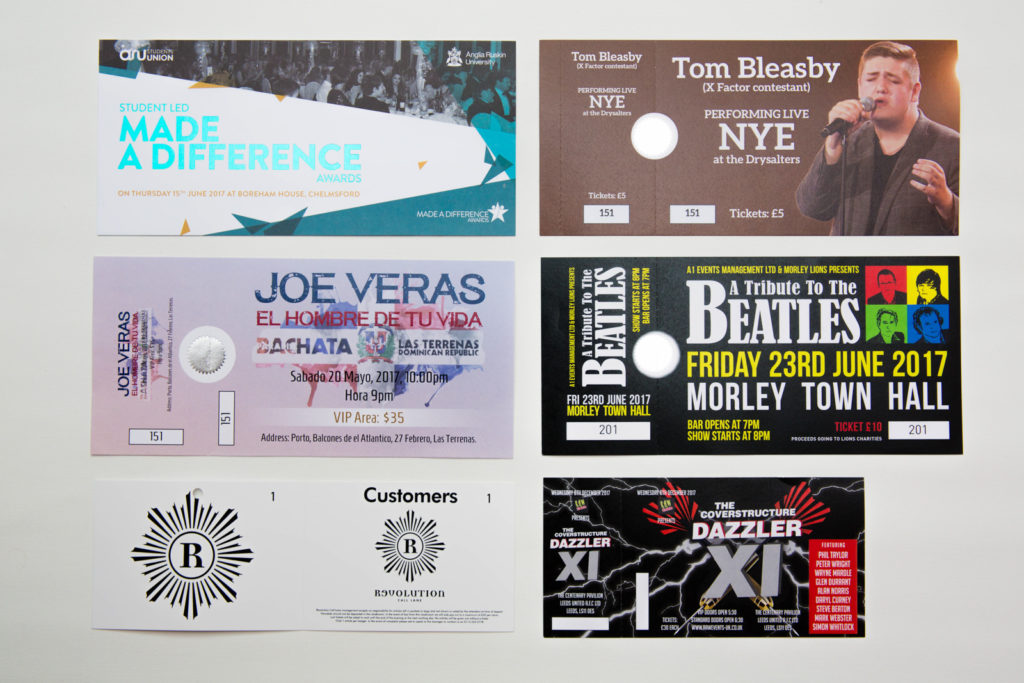 Tickets
Protect your event by printing tickets which are secure and difficult to copy. We can print tickets with security foil, sequentially numbered tickets, and perforated tickets.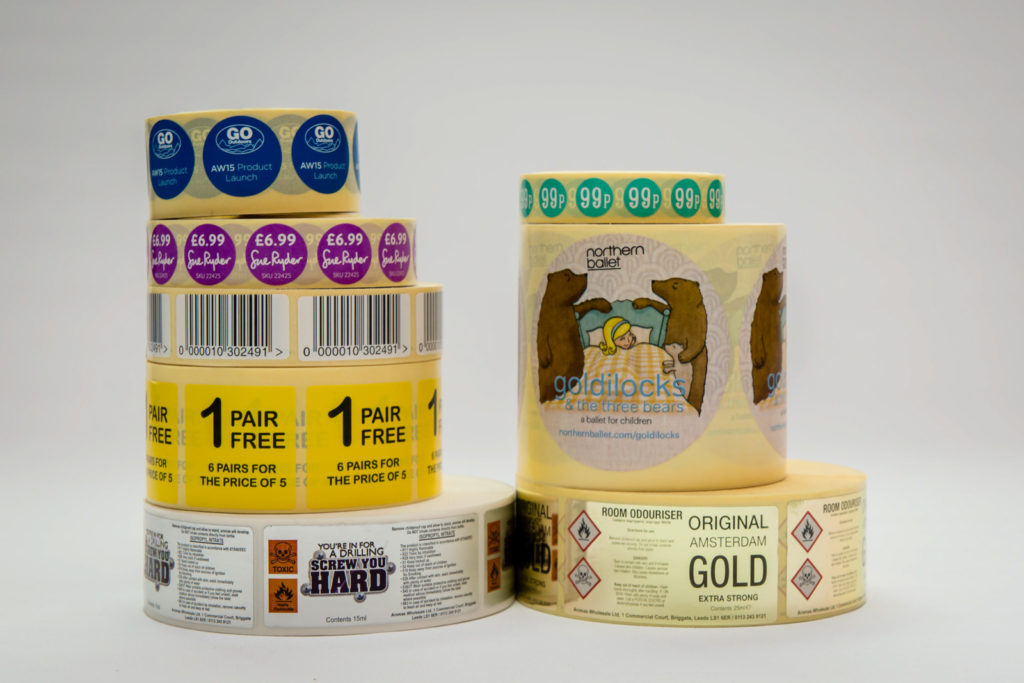 Stickers and labels
Stickers and labels are a lot of fun and can make your point quickly – but they can also be used to close packaging and add a nice touch to a retail sale. We do permanent and removable stickers and labels in just about any size , shape and colours – just ask!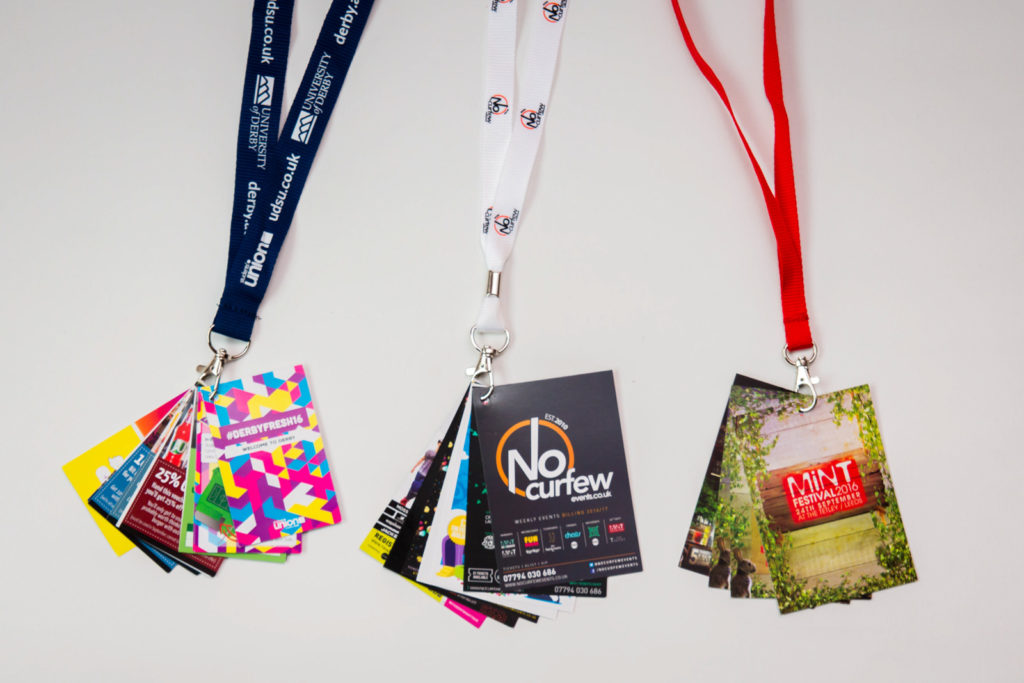 Lanyards
Don't have a spare hand to hold ID cards, passes, event listings, programmes, maps or timetables? Need it accessible for long periods, with easy access? No problem: why not print it in card sections and attach it to a lanyard string to go around your neck. We can supply unprinted or personalised lanyard strings, and we'll print, collate and attach your cards to them. We can even laminate them with a gloss or matte finish to make them really sing. The lanyard strings can be used over and over, or kept as a keepsake! .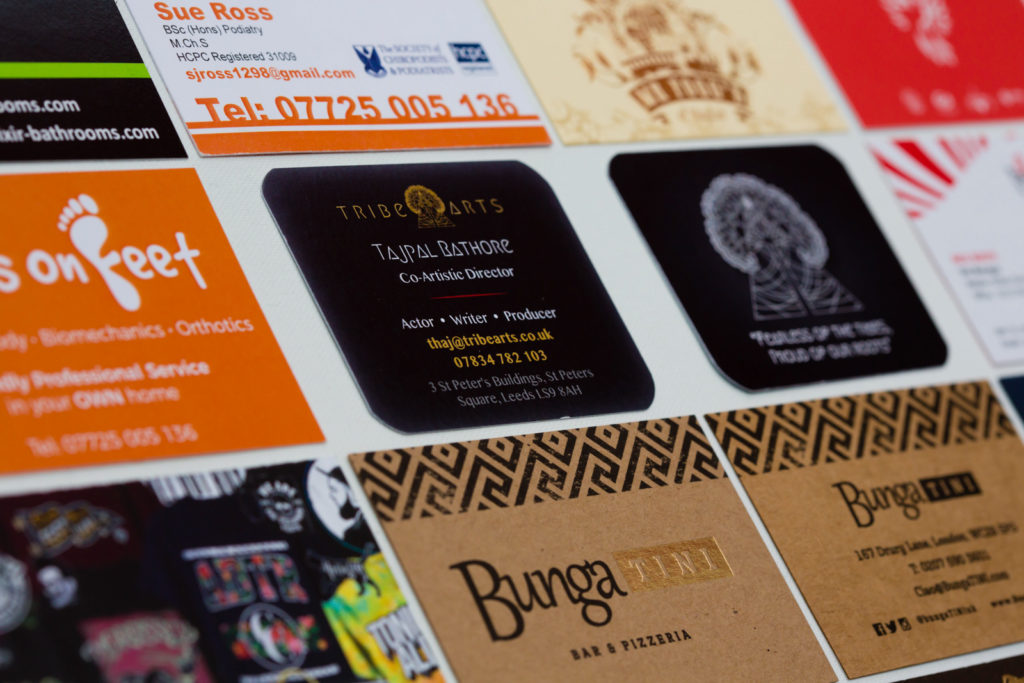 Beermats & coasters
Circular or square beermats, coasters and drip-mats are a fun and innovative way to get your message across. They come printed on both sides, and the square ones can come with 90 degrees or rounded corners. Beermats tick all the boxes: promote a one-off event; get your message onto someone's desk; equip a venue; or send a coaster out as a novel keepsake or invitation. We've produced beermats and coasters for wedding parties, theatre groups, networking events, bars, restaurants, karaoke booths and university student unions. With prices starting at just £90, what's not to like!